Home
Welcome to the Watson's Sand Beach Resort Website!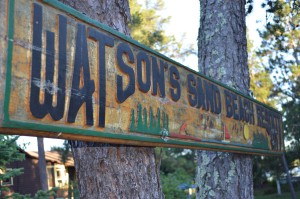 Located in the small town of Trego, in northern Wisconsin, Watson's Sand Beach resort is a secluded resort far from a loud busy city. Our family owned private resort offers all activities enjoyed by those who love the outdoors, whether that be fishing, water skiing, nature walks, or just laying on the beach!
We offer lodging options to accommodate any sized family or party. All occupants are encouraged to relax on the beach, enjoy the fresh air, and go for a swim in the beautiful South Twin Lake. You will find the personalized service on and off the beach to exceed that of any chain resort available. The Watson's Sand Beach Resort is owned and operated by the Watson family, and those visiting our resort, are part of the Watson Family.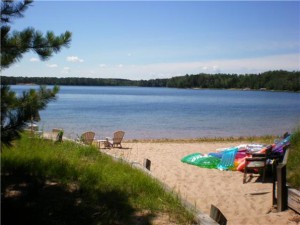 Most visitors who stay at the Watson resort, return; every year! With activities to keep the entire family busy for a summer, the calm relaxed atmosphere of northern Wisconsin, and the dedicated service of a family operated resort; you will not regret choosing Watson's Sand Beach Resort for your next vacation!
For more information, or to schedule your next relaxing vacation, please visit our Contact Us page.