Activites
Located in the quite and peaceful northern woods of Wisconsin, the amount of activities available at the Watson's Sand Beach Resort are endless! To get you excited about your next trip or vacation, we would like to showcase our favorite activities.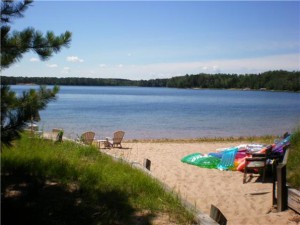 Our favorite activity at Watson's Sand Beach is, can you guess? Relaxing on the beach! Located on South Twin lake, our large beach offers the perfect view of the lake. Wake up and drink your coffee in the morning breeze and enjoy the nature and wildlife that surrounds the lake. Our beach has enough water toys to keep an army of children occupied for weeks, allowing you to soak up some sun and relax. We also offer convinces such as canoes for fishing and family bonding alike. This beach will remain a memory you and family will never forget (or want to leave).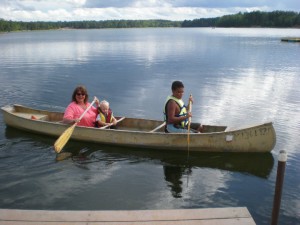 We offer numerous canoes and small watercraft for your pleasure, or bring your own boat or jet ski for some fun on the lake! South twin lake is a clean and beautiful lake, perfect for all types of water sports, swimming, or just relaxing and feeling the find sand between your toes!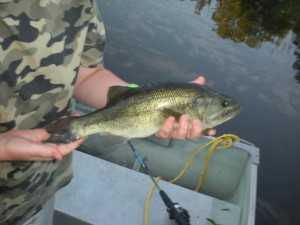 South twin lake is a phenomenal place to fish! Whether you bring your own professional fishing boat, use one of our many available canoes, throw a line off the pier, or fish from shore; anyone who enjoys fishing will fall in love with this oasis we are blessed with. Not only can you fish in South Twin lake, we also have lake front access to a large pond that separates North and South Twin Lakes. This pond is accessible from South twin via a very small channel (if you don't mind pushing your canoe), or you can use one of our canoes already conveniently located on pond! This hard to access divide between the two main lakes is a Bass heaven! If you are feeling adventurous and also wish to explore, the surrounding lakes and rivers make the fishing holes endless.
When the day draws to an end and the sun disappears over the horizon, there is nothing more relaxing than spending time in front of the fire with your family and friends. The activities in the surrounding towns aside, the opportunity to bond with others and soak up the surrounding nature and wildlife is truly what makes the entire experience complete. There is no comparing the peace and beauty of the woods, to a loud busy resort you will find in any city. There is no better way to rid your stress than to relax with those you love in the presence of nature.